Thursday, December 29, 2016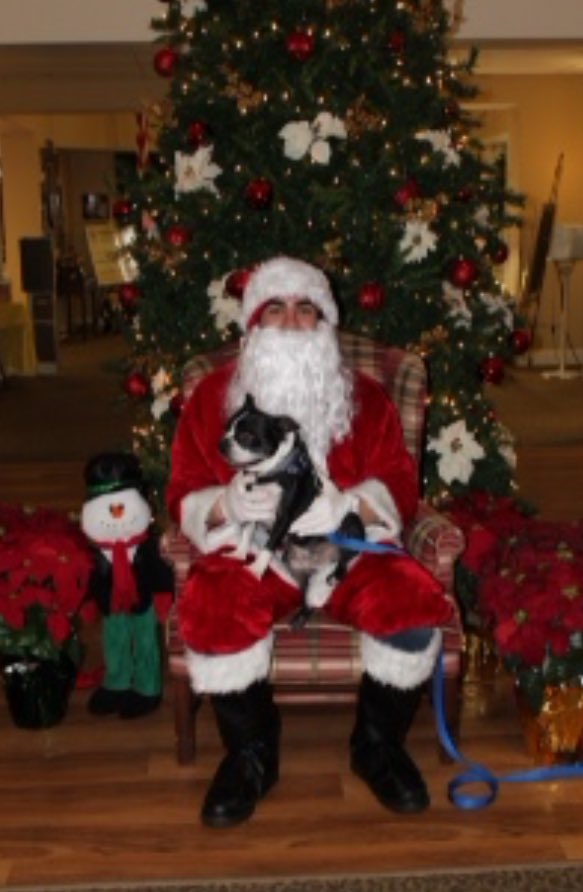 Forever Pazzo & Santa... cuteness holiday style! #Christmas #dogsoftwitter #lovethis #santa #AdoptDontShop https://t.co/6WFSIxZQhe (via Twitter http://twitter.com/NEBTR/status/814361860279451648)
Tuesday, December 27, 2016
Maggie received the Himalayan dog chews on her Amazon Wish lists today and boy does she love them! She was carrying the one I gave her all over my Mom's house. I think she thought I wanted it. LOL. Thank you to the thoughtful person who sent them (there was no note).
Merry Christmas to all!!!
Sandy Z., Co-Foster Mom to Maggie
Monday, December 26, 2016
Foster Casey would like to send a big THANK YOU to Sara Puskar for spoiling her with toys and new bowls!! She loves them! I had to bribe her with treats to get her to sit still lol. Here are some pictures. Merry Christmas!!
Ashley
She was the little girl from Puerto Rico suffering from seizures. She is in her new forever home and is doing great! This is what makes me so happy with fostering....the end result of saving a life and making a difference in a dog's life!

:)
Patti
As I sit here today I can't help but feel thankful for all that I have gained this past year. The knowledge, sloppy wet kisses and friendships with both dogs a
nd humans is more than I could have ever imagined. Being a part of NEBTR, is the definition of a team. A team where we all have a job, and we all work together for one cause, Boston's.
As I reflect, on jumping in with both feet, I mostly think of Ella and her journey. Yes, there have been other fosters this past year, and all have left a paw print on my heart. But Ella has been the one that needs me the most, and she has become a forever virtual foster.
https://www.facebook.com/EllaVirtualFoster/
Ella's estimated age is 8, but to me, she will be 1 on January 13th. Ella has had a lot of 1st's this year. Just a few of many, first bath, vet visit, toy, treat, car ride and first time anyone has shown her unconditional love. It's possibly the first time in her life that she's not bad, hungry, neglected or abused.
Ella's story is not unlike many other dogs who come into rescue, who come to us from shelters with little to no information. Most foster families express so much joy when our rescue dogs do the smallest of things like giving their 1st kiss, sitting for a treat or going outdoors to do their business.
Fostering and being a member of NEBTR is a job like no other. You can save and change a life of a very deserving dog. Mentor them, and watch them bloom in their new forever homes. The Joy and Love is abundant.
http://nebostonrescue.com/?p=154
Desiree
Foster Mom to Ella